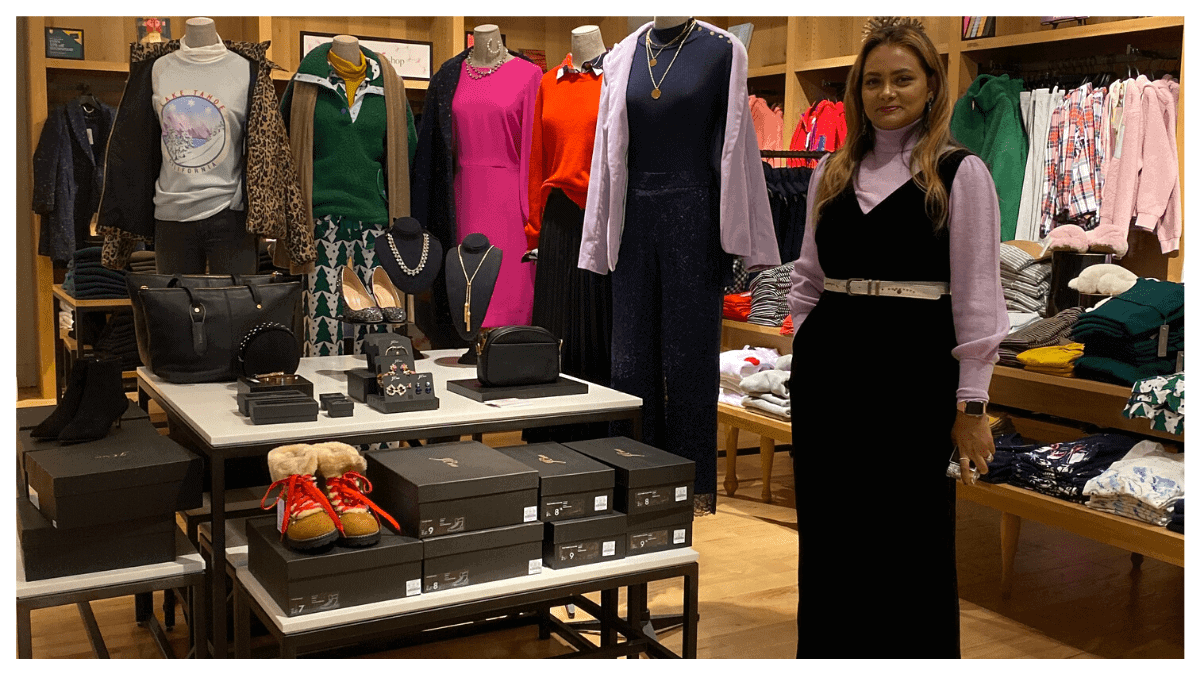 This can be marked as the highlight of Pink April Diary amongst other things in 2019. As a new blogger starting out in the 2019, I was beyond thrilled for this opportunity when Jcrew Valleyfair invited me for hosting a Style Event with them show all of you my favorite winter styles from Jcrew.
Yes, you guessed right! I am going to talk about my favorite sweater style for every winter. Fair Isle sweaters!! Who is Excited? I know, Fair Isles have gotten a bit of a bad reputation since the Ugly sweater concept started. BUt, I have always been fan of the patterns on the sweater that feels like a winter wonderland. Now, I am not talking about the Ugly sweaters!
As we get closer to Christmas time and NYE, we are only getting busier! Busy to wrap up at work (And this is my personal situation) as well as shopping for gifts, planning trips and hosting parties. And to add on top of that, looking pretty doing it all. I know it sounds like I am pitching something here, but to be honest, that's the reality. So, creating this look book, it was really important for me to make is easy and wearable, as well as fun and something that you would actually feel special in.
Yay! We are off to a beach vacation in the middle of winter here, and now I have to flip my whole wardrobe to find what to pack for the trip. This can be overwhelming! I am there with you girl! Over the years, I have actively tried to pack lighter and lighter to be honest because guess what I have realized that 60% of what I pack is what I wear, huh! Isn't that weird, so this time around I wanted to share with you some tips of how to pack for a beach vacation and not stress.
Hello everyone! This is a post about me. I have been meaning to write about this for a bit, but I ended up creating a video instead which I will share from at the end of this post as well.
I know you must be thinking Suchi what are you even saying. Well, this is my life when it comes to Fall Winter. I am not a big fan of layering or you can say I am not that good at it. But I know that when I think of layering for the weather I am immediately reminded of Armani and Dior, brands that bring in a vibe of sophistication in there layering style with structure and shapes.
Yes, Its that time of the year when we all look for different styles of sweaters. Some prefer classic fit, some prefer cozy, fluffy, oversized. I am sharing some of my season favorite fall sweaters which are under $100 and superb quality. I always love collecting sweaters that I can wear over and over again, […]
There are so many fall trends out there, and I can understand, its overwhelming to try all of them, but at the same time we still want to be trendy this fall. To be honest, trends are something that I try to stay away from. But at the same time, I love experimenting new pieces and styles. Trends are always a good way of doing that if done right.
These are my absolute must haves for a full proof fall wardrobe. Now, these are items that I have worn again and again every year and they stay in my closet always without feeling out of style. And I call them the foundation of my closet. Now, we all have some pieces that we fall […]
I know it's a review and why should you read it, it's just another blogger writing about a product. Yes it might be just another review, but its also a point of view of a normal non athlete blogger who wanted to purchase these so popular nikes and sharing her story about them.
Tagged ActivewearProduct Review