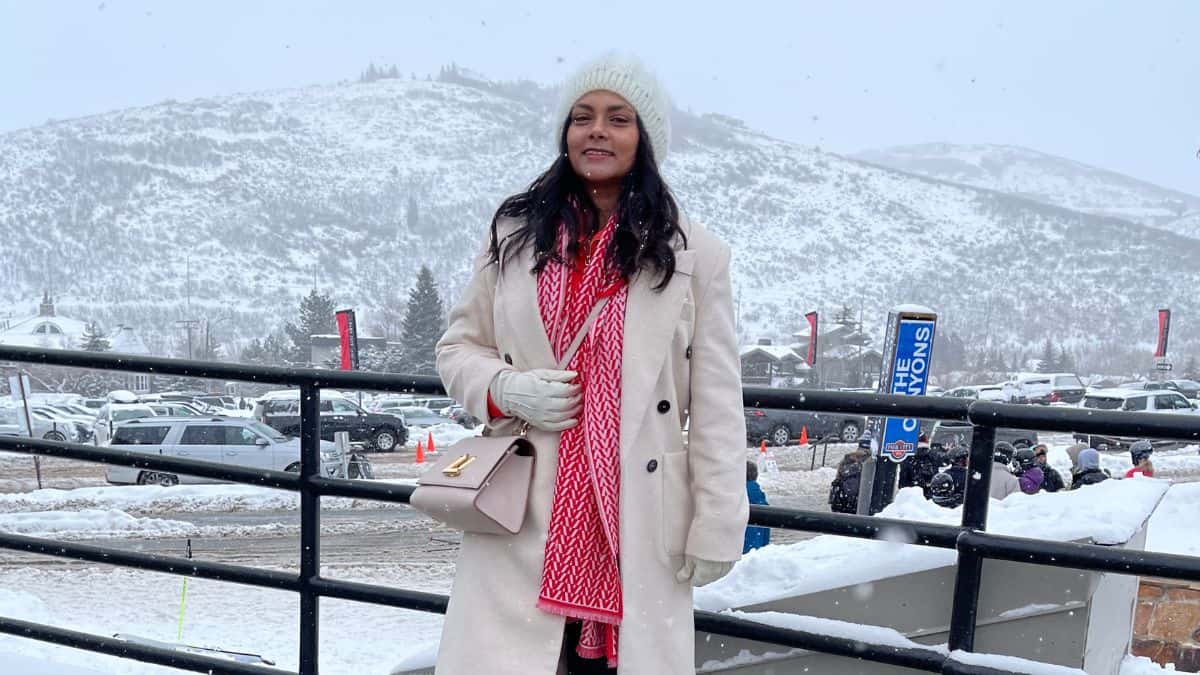 You are planning your next ski trip or just a snow getaway to enjoy during the holiday or even after that and wondering what to wear to look good or how to look chic and updated this winter. Don't worry in this post I am covering that. In this ski trip capsule I am sharing what all items you should pack and what to wear on your ski trip so that you can get those amazing photos and looking chic and stylish. 
If you are like me, you love Fair Isle sweaters, but looking for a good quality and a stylish one that will look good with all your bottoms is definitely a challenge. Don't worry, I have got you covered. In this post, I am sharing 10 of the best and cutest fair isle sweaters that you can rock all winter without feeling like a Christmas tree.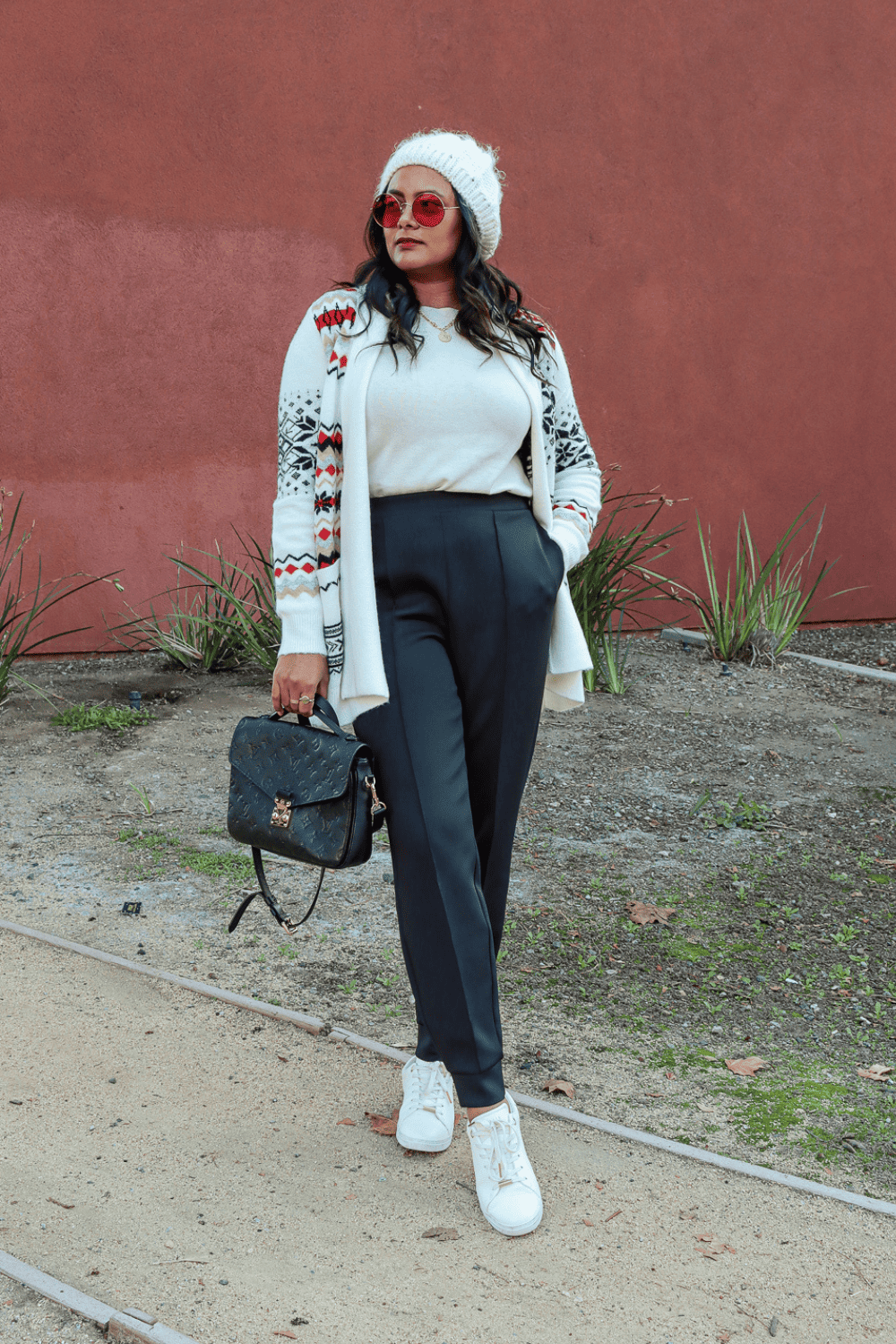 Christmas is fast approaching and you suddenly realize that you  have a lot of celebrations to attend but you don't have something fancy to wear to all of them. Or you may not want to wear fancy outfits all the time but want to look festive for the occasion and look stylish too. So, In this post I want to share some casual outfits for your holiday parties and celebrations that you can easily put together and enjoy the holidays in comfort.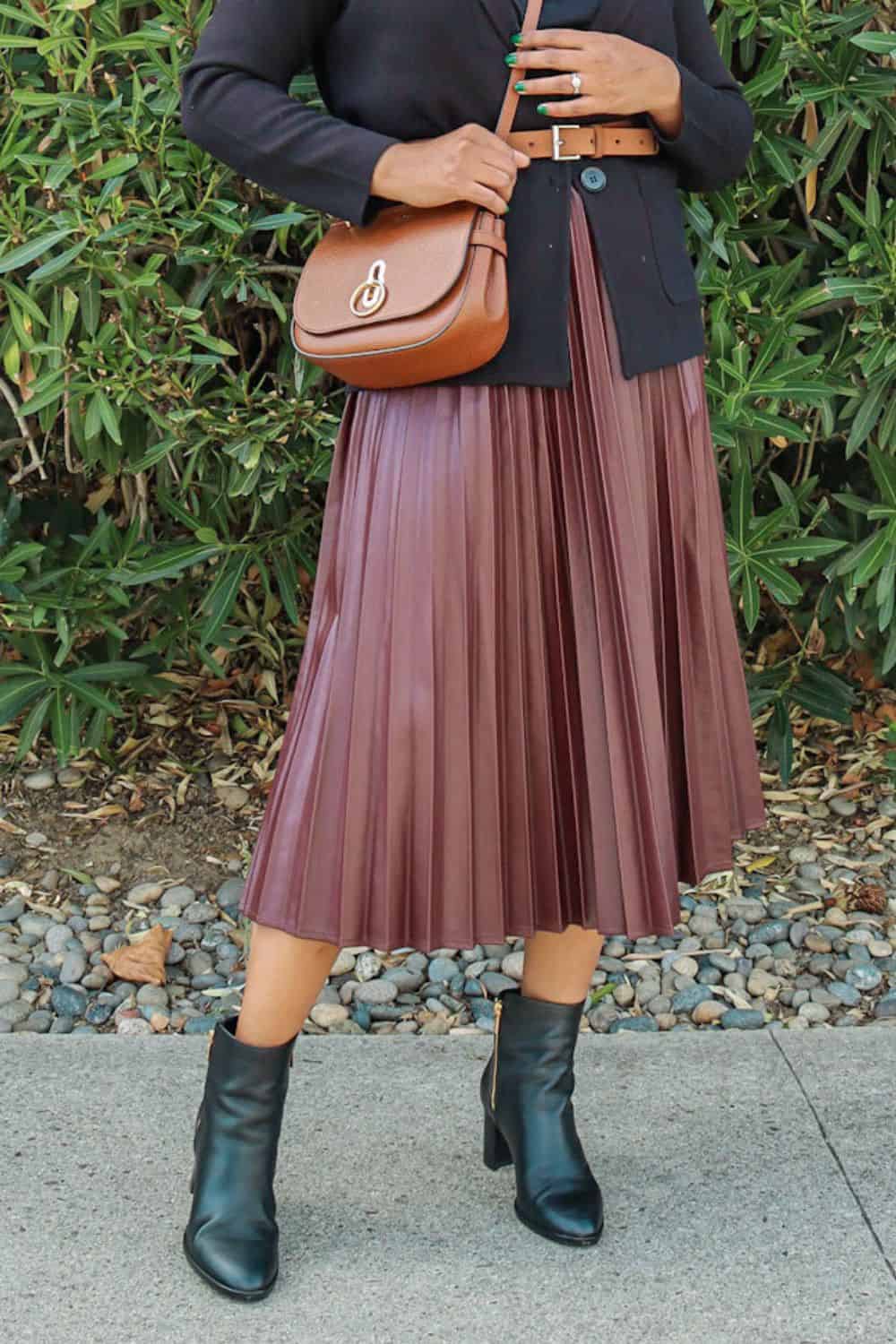 A good leather pleated skirt is an essential to any women's wardrobe for winter. The pleated style creates a classic put together touch to any outfit elevating it instantly. And even if its faux leather, the material keeps you warm.  In this post I wanted to share how you can maximize the wear out of […]
Tagged Leather midi skirtMidi skirt ankle boots