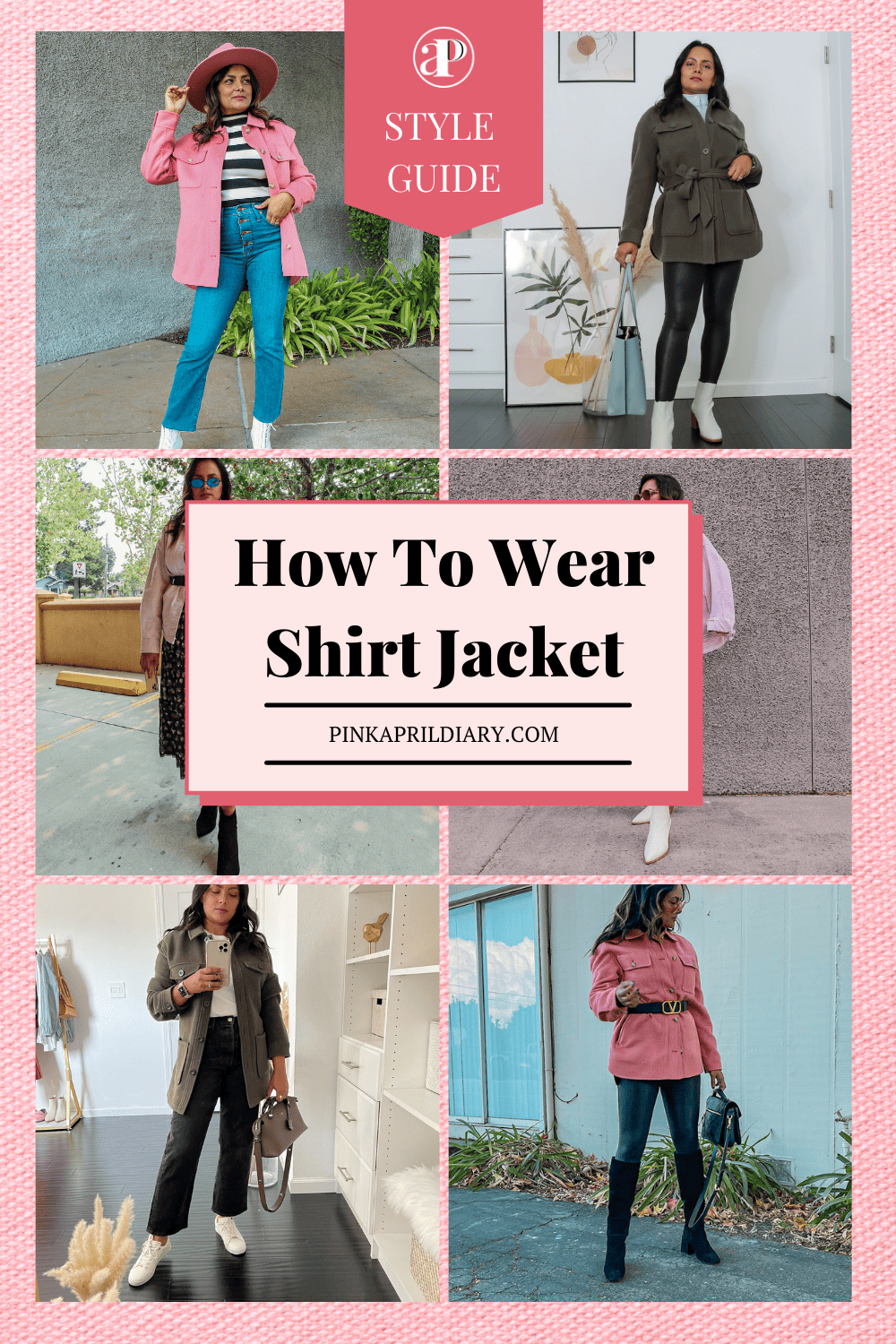 Shirt Jackets have been really popular over the past couple of years and for a good reason. They are comfortable and look way better than Denim jacket. And most importantly, they elevate your everyday casual outfits.
But in this post, I wanted to share how you can make them look a bit more stylish with a few different tricks that I am sure will help you as well. I have been using these styling ideas to add a bit of feminine touch to my Shirt Jacket outfits as well as looking for the right kind of shirt jacket that works for me.
As the weather changes, sometimes changing your makeup look can refresh the way you feel and see yourself differently. But if you are like me, you like to stick to your makeup routine. I have definitely found a solution and that is changing my eye makeup from season to season. 
Today, in this post I wanted to share how you can do this cool fall eye makeup that only takes me like 5 minutes or actually less.
If you are wondering how you can still get away with wearing white even when the weather and everyone around you says that you should not, then check the full post. As long as I can remember, I have always loved wearing white in cooler months.
As the weather gets gloomy, wearing the brightest color lifts your mood and specially enhances your winter outfit. And naturally all your garment in white always look expensive than they are, don't you think?
This style guide is all about styling different kinds of white ankle boots with your outfits effortlessly for fall and winter. White Ankle boots are the new black ankle boots actually.
There are 3 common styles and I am sharing how to style them with all your outfits.
I am super excited to share with you this fall capsule wardrobe plan that I put together with so many colored pieces. This will help you to effortlessly transition your closet from summer to fall.
In this post I am sharing some awesome fall colors that you can wear, and I also wanted to help you with color combinations and how to wear them so your style looks cohesive. While, I am firm believer of wearing what you love the most and specially for fall, there are certain colors that just imbibe the fall spirit and will make it easier for you to transition to a new season.
Sharing 7 easy to put together fall inspired layered outfits that you can wear to work now while you wait for fall to arrive. These business casual outfits are easy to layer on and layer off when it gets too hot during the day or gets cooler as you head back home.
Fashion jewelries are probably all of our favorite jewelries to buy when we get bored of our gold jewelries which are not easy to do. But these days, its also really difficult to find budget friendly jewelries that don't look cheap as well.
Most of the time these necklaces can be super expensive even if they are fashion jewelries which typically does not last very long.
Fall is almost here in full swing, but probably you are not ready to pack away all of your summer dresses! Don't worry, I have got you covered. In this style guide, I am sharing different ways you can wear your favorite summer dresses even in fall. This style guide is also for you to […]
Wondering why recently all your outfits just does do anything, in fact they are making you look older? Then read this full post where I am sharing 9 common items that most women in their 30s still have in their closet that are making them look old and frumpy.  And more importantly what can you […]
Tagged Fall Style