Sharing 7 easy to put together fall inspired layered outfits that you can wear to work now while you wait for fall to arrive. These business casual outfits are easy to layer on and layer off when it gets too hot during the day or gets cooler as you head back home.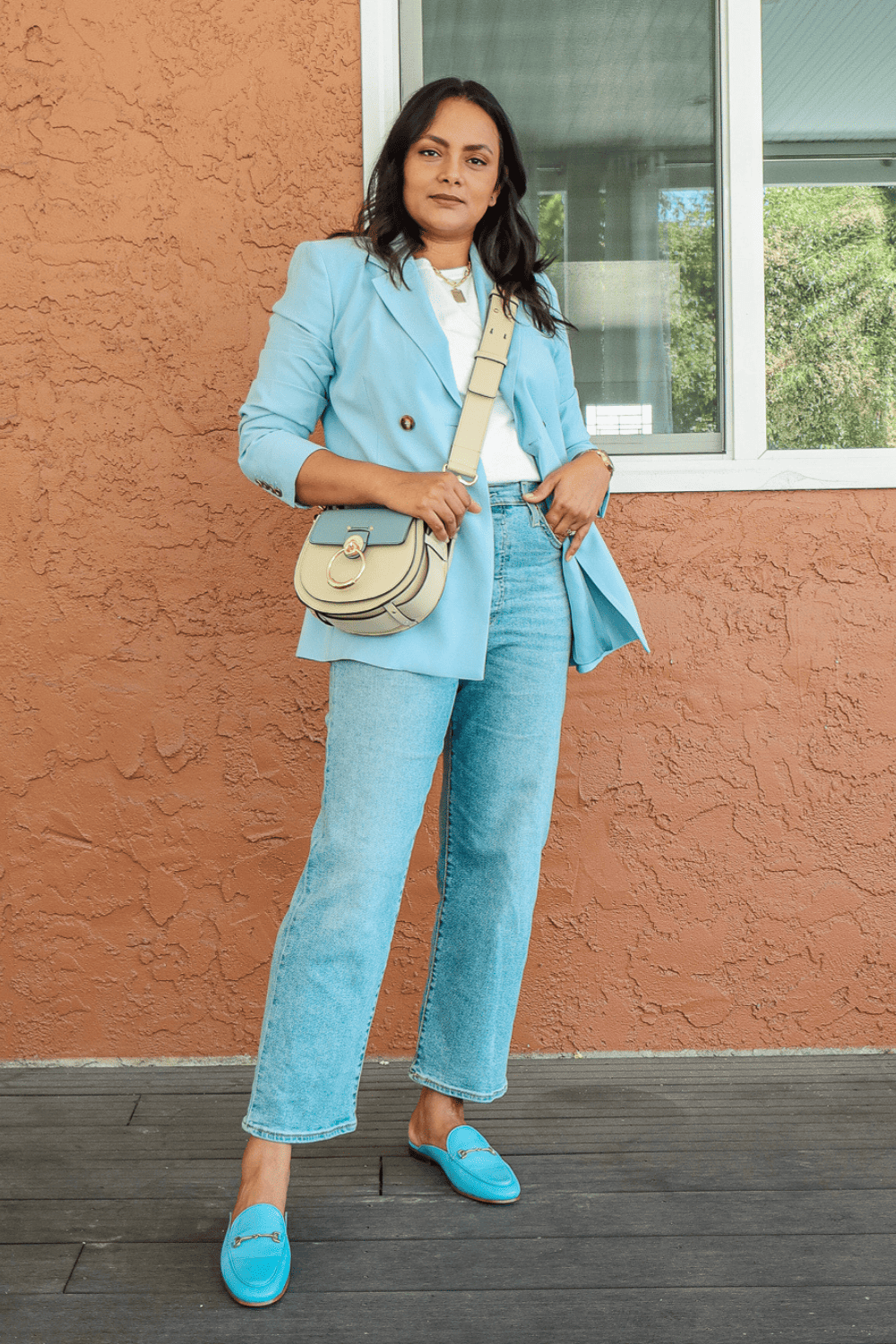 Love wearing jeans even in summer and looking for some outfit inspiration. Checkout 12 elevated casual summer outfits with straight leg jeans. I have been in love with this style of jeans because they look structured ad yet are so comfortable and chic. And these jeans definitely make casual outfits look more elevated and stylish.  […]
When I saw this Tshirt dress on the Free People site, I absolutely fell in love with the simple silhouette and now I cant stop wearing it. I bought it to wear it specially at home when I am working to still feel cute and comfy together. But, the possibilities with this dress is endless. […]
I just can't believe that October is over and we are finally heading to holiday season already. Can You? But I am just excited that the weather has finally cool down and this month I got to wear some layers and more important feel a bit cozy. So, before this month is finally over, I […]
Happy Wednesday, And what can I say there is a lot to be happy about, its almost weekend which we all are so excited about. I definitely am, though weekends are mostly spent on chores. But in this post, I wanted to share a way of adding a little bit color to your all black […]
Monday's always feel a drag after a really busy weekend specially if you have a family and a million home chores to do. I always feel so tired on Sunday evenings that always contemplate taking a sick day on Monday because I am so tired. I wish there were 3 day weekends. Don't we all […]
I am so glad that Suits are back in fashion, even though I cant wear them at work, I am just fascinated by how we have redefined the whole Suit style with so many options. But, today I am here to talk about Utility jumpsuits. Yes, I am obsessed with Utility Jumpsuits this season for so many reasons. Its fall season which means we are not sweating as much. We want to layer up all the time, but at the same time its not that warm that I don't want to pack on a lot.